It all started with a summer flash mob.

Polly van der Linde took the kids from her Bennington, VT summer music camp to the middle of town, where they laid a piano keyboard template in the street and entertained passers-by.
It went over so well that she decided to do something more permanent to celebrate the town's connection to the arts. Last week, she and a small team of volunteers painted a piano key compass in the middle of the town's key intersection.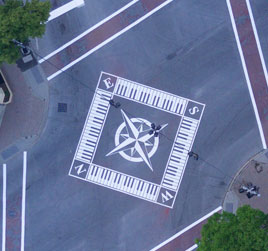 This labor of love has drawn tremendous buzz for a town that doesn't usually get much attention. Talk about standing out above the noise!
Watch the middle-of-the-night creation of this noteworthy project.
To subscribe, please click here.
Contact me to find out how to get heard above the noise
---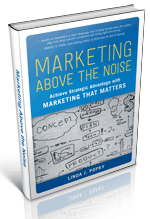 Check out the new video trailer for my book, Marketing Above the Noise: Achieve Strategic Advantage with Marketing that Matters.
---
Limited time to devote to marketing? Check out our weekly Just a Moment for Marketing videos. They only take a minute.
Let us help your business rise to the top.
linda@popky.com
(650) 281-4854
www.leverage2market.com