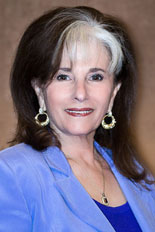 Susan RoAne
Author and Speaker
www.susanroane.com
Named by Forbes.com as one of the networking gurus of 2015, Susan RoAne is an in-demand international keynote speaker who for three decades has shared her message of connection and communication with audiences worldwide—on stage, in print, and with the media. She is the author of the classic bestseller How to Work a Room, now available as a silver anniversary revised edition, as well as The Secrets of Savvy Networking and several other well-received books.
In this podcast, Susan talks about the key differences in working a room and networking. She discusses what's stayed the same and what's changed over the last 25 years, what differentiates savvy networkers from the rest of us, and why preparation and follow-up make all the difference.
---

Listen to this podcast.
---