Writing done right. Right now.
The written word has never been stronger.
More books (some paper, some electronic) are being published now than ever before. The number of blog posts, articles, and newsletters created and distributed continues to grow rapidly. When there's no longer an option to meet people in person, more and more of your customers and prospects rely on what's been written by you and about you when making decisions whether or not to work with you.
Your writing has never mattered more.
Many of us have something significant to say, but can't always come up with the right way to say it. Too many people struggle with their writing projects, or put off that book they'd love to write because this doesn't come easy to them.
That's why we're here.
Linda Popky is an award winning marketing consultant who has not only written marketing and PR materials for clients, she's authored her own books, and written, edited, and produced commercially published books for other authors. She's created marketing and educational content for technology as well as general business audiences. Her blog posts are regularly published by C-Suite Networks, MultiBriefs, CommPro, and others and her Write Now virtual workshop sells out on a regular basis.
Stop fighting with your writing projects. Put Linda's expertise to work for you. Right now.
Our Services
Content Creation
Articles and blog posts
White papers
News releases and press kits
Marketing Collateral
Web copy
Case studies
Ghostwriting
Book Development and Review Services
Proposal Review
Collateral Review
Book Proposal Development
Book Material Development
Book Design/Layout
Production/Printing
Project Management
Marketing and Promotion
Learn more about our editing, production, and promotional services.

Coaching
We work with authors to help guide them through the book creation process. Among the topics we can cover in coaching sessions:
Choosing and developing the right topic for your book
Organizing manuscript content
Turning rough drafts into a polished manuscript
Deciding which publishing option (self-published, hybrid, or commercially published) fits your project

Content Creation
In today's world, content is king.
Having the right content is crucial to the success of your business. Once you're identified the subject matter and material you'd like for your pieces, they need to be written in a way that provides the right level of information and tone for your target audience. Your content should drive the reader to take the next step—whatever you decide that should be. Linda creates impactful content for a wide variety of business areas, including technology, life sciences, management, marketing, non-profit, professionals services, and the arts.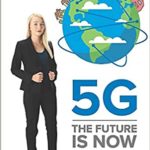 "Linda was the editor of my first self-published book,
5G the Future is Now
. I was completely new to the process and Linda provided me guidance, honest feedback, and assistance making my first book a less daunting experience than initially expected."
Olivia Ripps
Author of 5G The Future is Now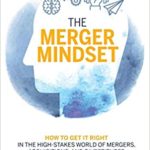 "Linda was the perfect editor for
The Merger Mindset
, helping my co-author and I blend our ideas and voices. She provided advice, encouragement, structure, and exquisite organizational skills that would benefit any author."
Constance Dierickx, PhD
Author of The Decision Doctor©
www.constancedierickx.com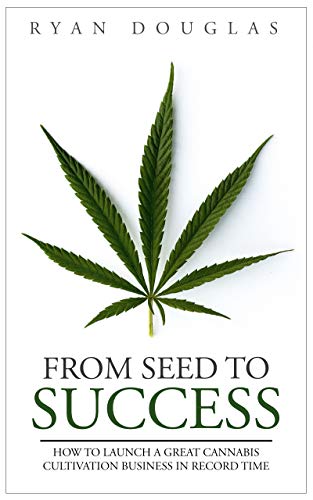 "Working with Linda was a pleasure. She is like an artist when she edits. My writing flows so much better after she proof-reads my work. I hope to work with her again in the future on my next book."
Ryan Douglas
Author of From Seed to Success: How to Launch a Successful Cannabis Cultivation Business in Record Time
www.douglascultivation.com

"As author of a new book on using marketing to help your tech company succeed, it was my good fortune to enlist Linda Popky as my editor. Imagine, a total pro who knows both editing and B2B marketing! Her insights, large and small, were invaluable, along with her suggestions and critiques. I'm grateful!"
Theresa Marcroft
Author of The Path to Revenue
www.Market-Savvy.com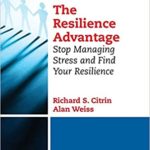 "As my book,
The Resilience Advantage
was moving through its editorial process, I was disappointed in the quality of the editing work done by my publisher. Before I started receiving the final galleys, I knew I had to take independent action. After talking with several of my professional colleagues who had written successful books, one name kept coming up as someone who could help me with my editing. That name was Linda Popky. I knew Linda as an author, having read her excellent book,
Marketing Above the Noise,
but I had no idea that she also edited manuscripts.
"I was in a bit of a time crunch, as we were far along in the process, but Linda immediately stepped up to the plate and completed a comprehensive review of my manuscript. She made grammatical corrections, language suggestions, and created footnotes. Her review was thorough and accurate. After sending the manuscript back to the publisher, they expressed appreciation for having received such a well-edited version."
Richard Citrin, Ph.D., MBA
Author of The Resilience Advantage
www.citrinconsulting.com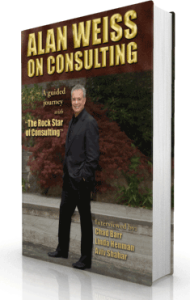 "Hire Linda only if you want an error-free manuscript or well written document. With her keen eye for detail and facility with language, you'll benefit from accuracy, precision, and clarity."
Linda D. Henman, Ph.D.
President, Henman Performance Group
co-author: Alan Weiss on Consulting: A guided journey with "the rock star of consulting"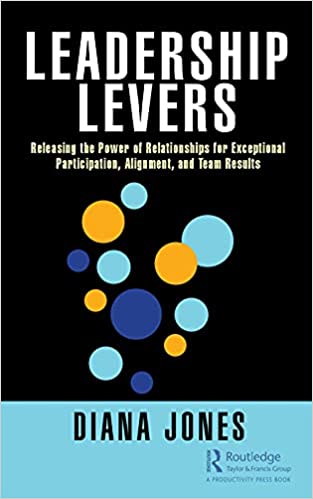 "Linda is terrific to work with. I knew I wanted to present an error-free, compelling
manuscript
to my publisher. With her ease with language, hawk eye for detail, and speedy turnarounds, Linda helped me be confident my work was clear and grammatically accurate while I could focus on bringing my best ideas to light."
Diana Jones
Leadership advisor, executive coach and author, Diana Jones
Author of Leadership Levers

"I'm so glad I chose Linda Popky to edit my book. She was not only a joy to work with, she was thoughtful and insightful with her input and suggestions. She adhered to the budget and timeline we discussed upfront. Wonderful job!"
Theresa Marcroft
Author of Pro-choice, Pro-Adoption: It's Time for a Loving, Positive response to Unplanned Pregnancy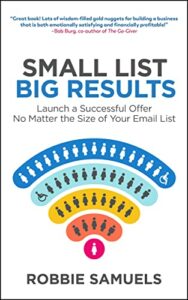 "The difference between working with Linda on my second book and what my experience was with my first book's editor is night and day. For starters, Linda was excited about my content, keen to read the book, identified as my ideal reader, AND she's a professional content editor who did more than just tell me which commas were missing (although she did that too). With her input, the book's flow was smoothed out and the stories accompanying each lesson were easier to follow. She was responsive and met all our deadlines. I'm really glad she was on my team."
Robbie Samuels
Author of Small List, Big Results: Launch a Successful Offer No Matter the Size of Your Email List and Croissants vs. Bagels: Strategic, Effective, and Inclusive Networking at Conferences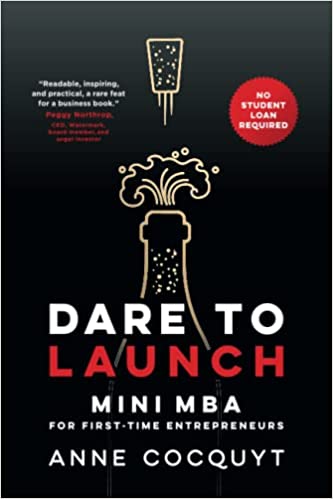 "It was a great pleasure to work with Linda on my first book, Dare To Launch. She guided me through the editing process, communication was always prompt and clear, and Linda didn't just bring the eye of an experiences editor–she also added her point of view as an entrepreneur (my target audience) to help clarify the content. If you are looking for an editor, don't hesitate to reach out to Linda!"
Anne Cocquyt
Founder and CEO, The GUILD
Author of Dare to Launch: Mini-MBA For First Time Entrepreneurs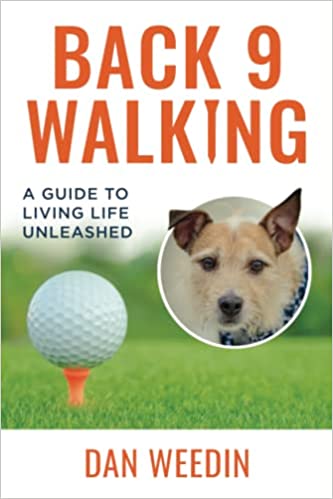 "Linda Popky is the total package when it comes to editing your book. She is fast. She is expert on catching all the mistakes made in punctuation, grammar, and structure. She finds the better word options where needed, AND, she does it all in a way that keeps your voice and vibe.
I hired Linda to help me with my new book. She exceeded my expectations and I know she will for you, too."
Dan Weedin
Author of Back 9 Walking: A Guide to Living Life Unleashed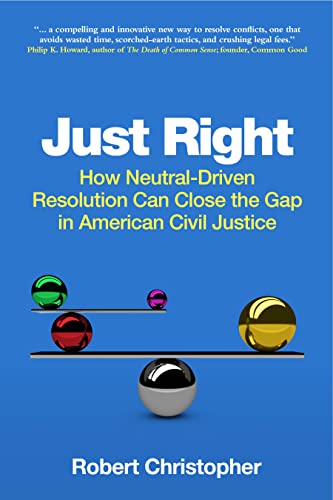 "Linda's resources, book publishing experience, project management skills, and patience with this over-extended first-time author were exceeded only by her editorial savvy, diligence, and quick immersion in a difficult and alien subject matter."
Rob Christopher
Author of Just Right: How Neutral-Driven Resolution Can Close the Gap in American
"Linda has a wonderful way of getting writers focused on what matters. For my first book, I had some great insights and too much information. Linda framed the content in each chapter and cut the fat. The result was everything a book plan should be – a clear structure with powerful points which shortens the time it takes to write the book."
Steven Hunt
Executive Advisor & Consultant
Steven Hunt & Associates
www.stevenhunt.net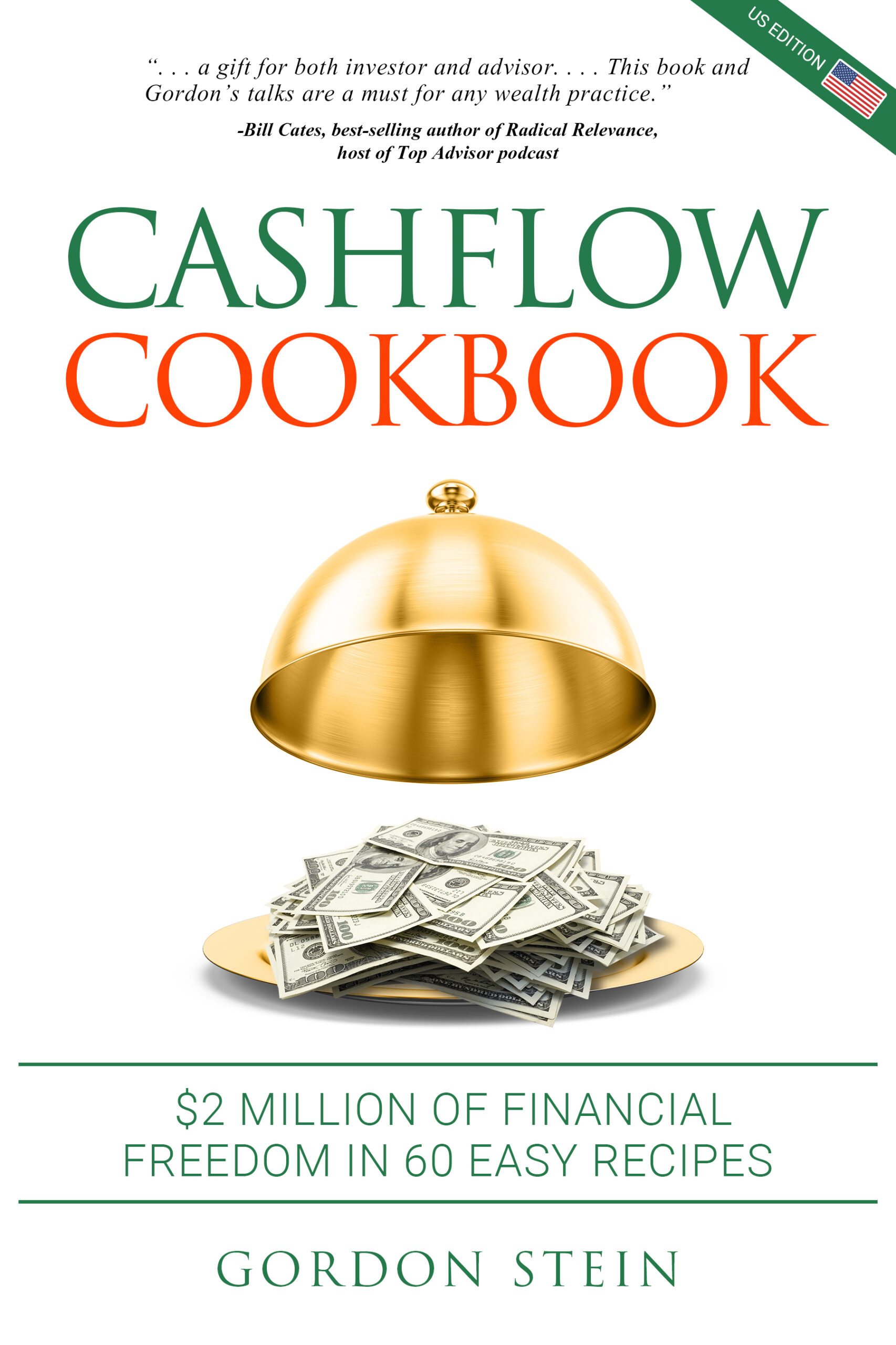 "It has been my great pleasure to work with Linda Popky as the editor of the US Edition of my financial wellness book, Cashflow Cookbook. Linda has a unique ability to take on the persona of the reader, offering powerful content suggestions that create a more readable and compelling text. I recommend her as an editor without hesitation and will use her on any future works."
Gordon Stein, BESc, MBA, CSC, CFEI
Executive Advisor & Consultant
Professional Speaker & Author, Cashflow Cookbook