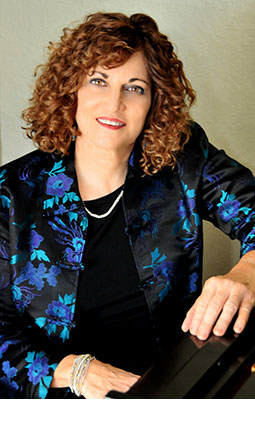 Over the last 20 years, executives in a wide range of organizations, from Fortune 500 companies to startups, have relied on Linda Popky as a trusted advisor.
In this role, Linda provides advice and guidance to executives who need a third party objective resource – a sounding board for reviewing plans, an idea source for planning implementation, a responsive expert for questions and advice, a support system for accountability, or just a devil's advocate to review potential key decisions.
A trusted advisor is like an insurance policy. It provides you exclusive access to expert counsel, so you can tackle the most critical challenges and seize emerging opportunities in real times. It's more than a coach or a mentor. A trusted advisor is the person in your court with the experience and resources for taking on crucial issues, making difficult decisions, and navigating complex terrain.
You choose how you want to work with Linda – behind the scene, as an invisible confidante, or in a more public capacity. Choose whether you'd like Linda to work solely with you or with other key members of your team as well.
You'll always have access to Linda during normal business hours via phone within 90 minutes and email within 24 hours. You may also opt to meet face-to-face or in off hours, if that meets your specific needs. Most engagements require a minimum of 90 days.
Clients who work with us typically see these kinds of results:
Improved marketing capability and productivity
Enhanced marketing presence
Significantly improved response to marketing programs
Shorter time to market
Increased employee satisfaction/retention
Upgraded corporate image
Successful entrance to new markets
Greater corporate visibility through increased press coverage
More effective channel partner relationships
We offer three types of Advisory Services:
Executive Advisor – for senior-level corporate executives
Startup Advisor – for executives at start-up and emerging companies
Consultant Advisor – for consultants and professional services firms
To learn more about Advisory Services options, contact Linda at 650-281-4854 or linda@popky.com.
"Linda has been nothing short of essential to the growth of our business. She helped create brand strategy, simplified our message and assisted us in making better marketing decisions. The greatest thing about working with Linda is her ability to have a laser focus on what needs to be done short term while supporting long term goals. She is fun and energetic and provides much needed insight through the stressful process of launching a new business. We feel as though our time was better spent servicing our clients well knowing that we had a strong coach on the marketing end. We always felt confident that the execution of her recommendations were going to be successful. Linda is an invaluable coach to your team whether you are a start up or existing business!"
Michele Bell
Owner & Co-Founder
One Wellness Group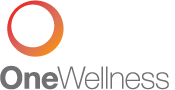 "I can come to Linda with a tangle of strategic issues and within minutes she offers up a simple framework to elucidate the situation, and the right path forward becomes obvious. Linda is more than a marketing sounding board for me – she is a strategic resource for my company."
Jennifer Zeszut
CEO
Scout Labs


"Linda has been a pleasure to work with as she guided us through the process of defining a marketing strategy and developing marketing materials. She was instrumental in helping our start-up project a professional, polished image."
Joseph Heanue, PhD.
President
Triple Ring Technologies, Inc.