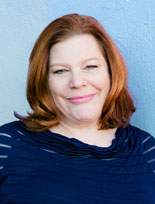 Lee Caraher
CEO
DoubleForte PR & Digital Marketing
www.leecaraher.com
Lee Caraher is the CEO of Double Forte PR & Digital Marketing, where she's known for her practical solutions to big problems. She is the author of Millennials & Management, based on her experience with failing and then succeeding at retaining Millennials. Her most recent book, The Boomerang Principle, was published in April 2017.
In this podcast, Lee talks about why companies should allow and encourage former employees to return to the fold. She discusses why today's successful organizations focus on becoming talent brands instead of employment brands, and how employees should approach their departure from an organization to best leave the door open to come back later.
---

Listen to this podcast.
---