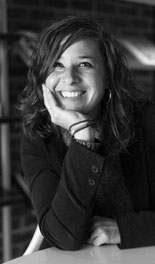 Sunny Bonnell
Co-founder
Motto
www.wearemotto.com
Sunny Bonnell has the ability to see a brand come alive from the very beginning. A prominent bluegrass player by the time she was eleven, Sunny was a street musician and theatre actor before co-founding Motto in her early twenties. She attended the prestigious Savannah College of Art & Design, where she pursued an MFA and earned four art scholarships, all while leading Motto to award-winning recognition.
In this podcast, Sunny talks about the leader's role in building a brand, why articulating meaning is so important, and how brand and culture are truly symbiotic. She talks about why what looks like branding issues is often masking much deeper culture and leadership problems that must be solved first.
---

Listen to this podcast.
---