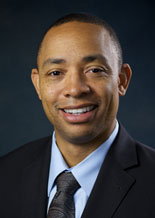 Joseph Bradley
Global VP, Digital & IoT Advanced Services
Cisco Systems
www.questioneering.net
Joseph M. Bradley is global vice president of the Digital & IoT Professional Services Organization at Cisco, and senior research fellow for the Global Center for Digital Business Transformation at IMD. In these roles, he leads a team of multidisciplinary experts and technologist who help CXOs and government leaders transform into digital organizations.
Joseph built the foundation for Cisco's Internet of Things strategy and the Internet of Everything Practice, by directing Cisco's influential research that determined $19 trillion of value associated with embracing the Internet of Everything. Previously, he led the Research & Economics, Strategic Communications, and Operations functions of Cisco Consulting. Before Cisco, Joseph was President at Uptake Technologies, CEO at C3 Communications, and Vice President General Manager of the Data Communications group at AT&T.
In this podcast, Joseph tells us why we can't get the answers we need without asking the right questions. He explains the 3 listening skills that are key for marketers, as well as why Marketing's dependency on legacy assumptions hurts us. He talks about why AI may be the most transformation technology we've seen in a long time and how inclusion and diversity efforts may be transformed through the use of the right questions.
---

Listen to this podcast.
---