I spent the last week in Japan for a set of business meetings and presentations, in both Kyoto and Tokyo.

Kyoto is especially nice this time of year, with spectacular fall foliage. It incorporates the best of modern technology from Salesforce.com, while honoring traditions that are centuries old.
We took a tour of two temples–one built in the 14th century, the other in the 15th. In a country where land is at a premium, these two sites occupy large expanses of beautifully manicured landscapes and gardens and attract thousands of visitors a day.
The Japanese have found a way to include peace, serenity, and a sense of order into their busy, bustling days.
It's a lesson the rest of the world would do well to follow.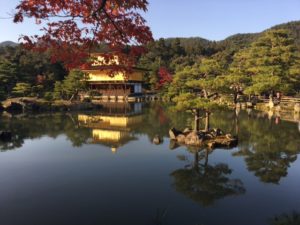 To subscribe, please click here.
Ready to take your marketing to the next level? Contact me to find out how to get heard above the noise
---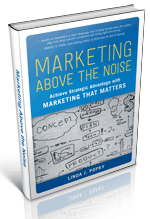 Check out the new video trailer for my book, Marketing Above the Noise: Achieve Strategic Advantage with Marketing that Matters.
---
Limited time to devote to marketing? Check out our weekly Just a Moment for Marketing videos. They only take a minute.
Let us help your business rise to the top.
linda@popky.com
(650) 281-4854
www.leverage2market.com