Sometimes the force of music is so powerful, we think it will last forever.


But Sunday, the music stopped for a special one-of-a-kind, larger-than-life figure–master piano teacher Thomas LaRatta.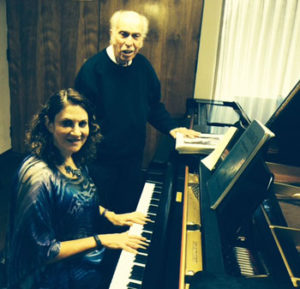 For more than six decades, Tom LaRatta taught piano to hundreds and hundreds of students, both through the College of Notre Dame and privately. In some cases, he gave lessons to two and three generations of the same family. Many of these students have gone on to become outstanding professional musicians; others play strictly for their own enjoyment.
Regardless of their proficiency level, Mr L's students could expect not just an insightful lesson in musical interpretation, but a short discussion on politics and current events, a check-in on the job, kids, and family, and an ongoing supply of humor and musical puns. And he kept up a full schedule of lessons and performance classes until a bad fall sidetracked him just 2 weeks before his death.
The loss for those whose lives he touched is profound. In his absence, we will work hard to make sure Beethoven's Pathetique Sonata doesn't sound pathetic,to play the notes that Chopin actually wrote ("I like what he wrote better than what you played!"), and to ensure that renditions of Debussy's piano masterpiece don't Clear the Room.
Rest in Peace, Mr. L.
To subscribe, please click here.
Are You Sabotaging Your Marketing Efforts? Read my new article on the 5 signs of sabotage you'll want to avoid at all costs.
---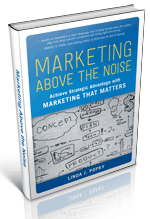 Check out the new video trailer for my book, Marketing Above the Noise: Achieve Strategic Advantage with Marketing that Matters.
---
Limited time to devote to marketing? Check out our weekly Just a Moment for Marketing videos. They only take a minute.
Let us help your business rise to the top.
linda@popky.com
(650) 281-4854
www.leverage2market.com