What's worse than doing away with voicemail? How about automated answering systems and emails that don't work. 


We tried to reach a doctor's office this week to reschedule an appointment. Unfortunately, they've just implemented a new phone system and there was no way to get out of the automated system to reach a live person. Nothing we did–no button we pushed–got us out of this.
Later the same day, I received a series of automated updates on the status of repairs to my car, telling me how great my car is feeling and how well the repairs are moving along. The problem is the car was totalled in an accident. Not only are there no repairs being done, but I highly doubt my car is feeling much of anything at this point.
It's so easy to set up an automated system to "help" customers. But when you over automate and remove common sense, what your customers experience is irritation–until they hang up in frustration.
To subscribe, please click here.
---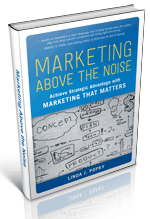 My new book, Marketing Above the Noise: Achieve Strategic Advantage with Marketing that Matters, is now available.
---
Let us help your business rise to the top.
linda@popky.com
(650) 281-4854
www.leverage2market.com