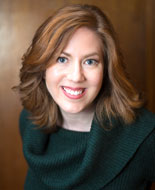 Margot Bloomstein
Appropriate, Inc.
appropriateinc.com
Margot Bloomstein is one of the leading voices in the content strategy industry. She is the author of Content Strategy at Work and the recently released Trustworthy: How the Smartest Brands Beat Cynicism and Bridge the Trust Gap. She is the principal of Appropriate, Inc., a brand and content strategy consultancy based in Boston. Margot teaches in the content strategy graduate program at FH Joanneum University in Graz, Austria, and lectures around the world about brand-drive content strategy and designing for trust.
In this podcast, Karen talks about some of the reasons companies have trouble integrating sales and marketing—and how that hurts profitability. She introduces us to the idea of a sales ecosystem and explains why it's so important for organizations to understand all the touchpoints between sales and other functions.
---

Listen to this podcast.
---