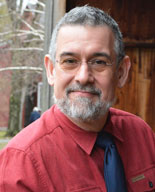 Seth Kahan
www.visionaryleadership.com
Seth Kahan is widely recognized as being on the forefront of Visionary Leadership, and a trusted advisor to over 100 CEOs. He's a sought after business strategy specialist, a respected thought leader and convener of Grand Challenges, and the author of the business bestsellers Getting Change Right, Getting Innovation Right, and the recently released Visionary Leadership.
In this podcast, Seth discusses the core competencies of visionary leadership. He tells us what makes up a Grand Challenge, and explains how organizations can use a Grand Challenge to build thought leadership and stand out from the crowd.
---

Listen to this podcast.
---