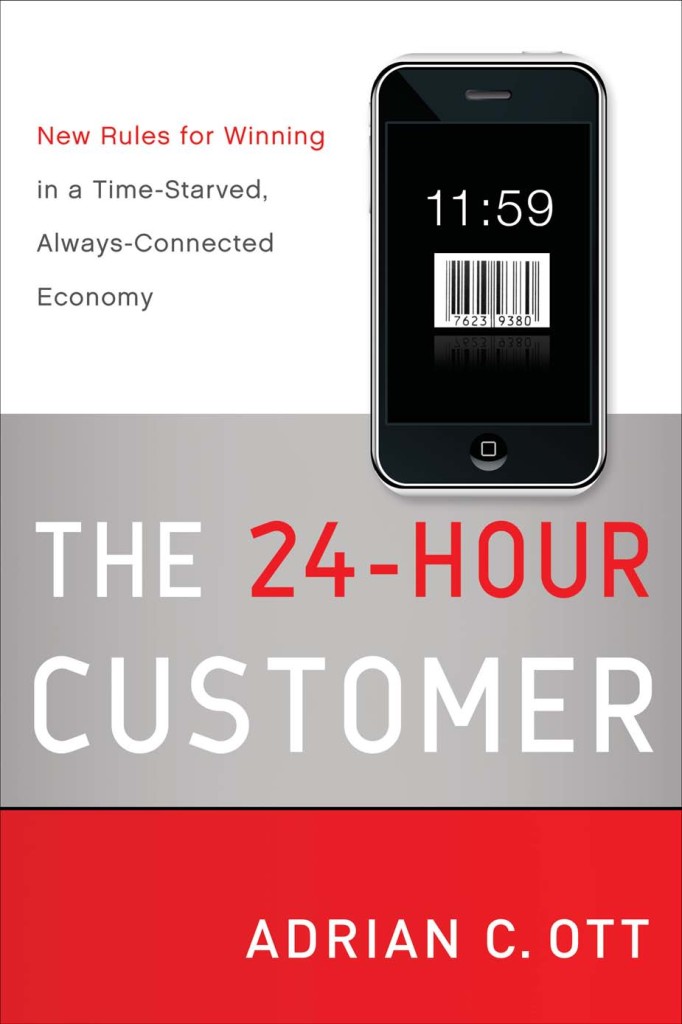 Last week I had the opportunity to hear Adrian Ott discuss key points from her new book, The 24 Hour Customer: New Rules for Winning in a Time-Starved, Always-Connected Economy, at the NorCal Business Marketing Association Marketing Strategy Roundtable.
I've known Adrian for many years as an outstanding strategy consultant (in fact, she's been called one of Silicon Valley's most respected–if not the most respected–strategists by Consulting Magazine). When she first told me she was writing about the importance of time in today's economy, I was intrigued but a little puzzled: did the world really need yet another book on time management?
I still don't know the answer to that question, because that is certainly not the direction of Adrian's book. Instead of focusing on the personal aspects of time, she's taken a strategic look at how companies today need to rethink their approach to customers to focus on how time, attention and value can be competitive differentiators for businesses. She's also created a Time-ographics framework that explains the various ways customers consider time in relation to products and services–for convenience, motivation, value and out of habit.
Adrian's book is well-researched–she's talked to scores of companies across the spectrum– and includes many fun, real-life examples.
As I listened to her presentation, I was reminded of sitting in a conference room at Sun Microsystems in Mountain View back in the late 1980s listening to a consultant from Regis McKenna named Geoffrey Moore tell us about a new way of looking at how technology companies should approach new markets. That, of course evolved into Crossing the Chasm, which forever changed the way we look at technology marketing.
Adrian's book has the potential to do for time what Geoffrey Moore did for the technology adoption life cycle–provide powerful new customer insights that transform the way companies do business.
The book will be released by Harper Collins next month. Learn more here.