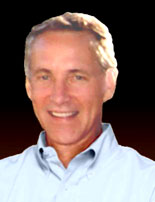 Kevin Heney
Founder and Executive Director
Silicon Valley Brand Forum
www.svbrandforum.com
Kevin Heney founded the Silicon Valley Brand Forum in 2000 to provide brand professionals with an opportunity to share best practices and challenges in brand management. He has over 20 years experience managing identity, creative services and brand for high tech companies in Silicon Valley, including Tandem Computers, Informix, Quantum and Informatica.
In this podcast, Kevin tells Linda Popky how branding and brand management have changed in technology companies over the last ten years and where he sees branding going in Silicon Valley in the next decade.
---

Listen to this podcast.
---