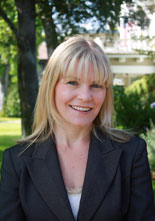 Val Wright
President
Val Wright Consulting
www.valwrightconsulting.com
Internationally acclaimed innovation expert Val Wright has been named one of the top 50 resources for Chief Operating Officers. She has worked with such companies as Amazon, BMW, Microsoft, Harrods, Marconi, the Sema Group, Starbucks, LinkedIn, Microsoft, Financial Times, and DreamWorks Animation. She is a regular contributor to CNBC, Inc. Magazine, Business Insider, Fast Company, Bloomberg, Reuters, LA Times, MSN, and Today, as well as the author of the recently released book Thoughtfully Ruthless: The Key to Exponential Growth.
In this podcast, Val talks about why being thoughtfully ruthless is critical for today's leaders. She discusses how successful leaders are thoughtfully ruthless with their intentions, energy and resources, and how she has integrated these concepts into her own successful consulting practice.
---

Listen to this podcast.
---