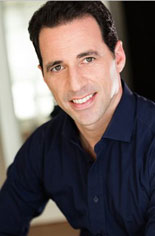 Chris Dessi
CEO
Silverback Social
www.silverbacksocial.com
Chris Dessi is an award-winning digital thinker, author, television & radio commentator, public speaker and educator, and the CEO and Founder of the Silverback Social digital marketing agency. He is a personal branding contributor to Inc.com and Success Magazine, as well as the producer of the Westchester Digital Summit, named by Forbes in 2015 one of the "Conferences That Will Keep You Ahead Of Marketing Trends This Year." He has written three books. The latest, a leading personal branding book is Remarkable You: Build a Personal Brand and Take Charge of Your Career. He's also the author of Just Like You: 24 Interviews of Ordinary People Who've Achieved Extraordinary Success and Your World is Exploding: How Social Media is Changing Everything – and How You Need to Change with It.
In this podcast, Chris discusses the importance of personal branding, as well as building a powerful digital identity. He introduces us to a set of easy-to-use tools to create compelling online content, and talks about leadership lessons he's learned since launching his company in 2012.
---

Listen to this podcast.
---