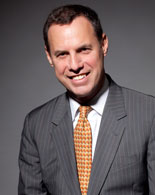 Kevin Allen
Founder and Chairman of
Re:kap Ltd. And Planet Jockey
www.rekapltd.com
Kevin Allen is the founder and chairman of Re:kap, a business transformation company, and Planet Jockey, which specializes in gamified emotional intelligence training. Recognized as one of the world's most accomplished growth professionals, he has worked with such brands as MasterCard, Microsoft, Marriott, Smith Barney, Nestle, L'Oreal, Lufthansa and Johnson & Johnson, among others. He is the author of the bestseller The Hidden Agenda: A Proven Way to Business and Create a Following, and the recently released The Case of the Missing Cutlery: A leadership Course for the Rising Star.
Behind every enduring — and game-changing — marketing communications and brand initiative lies a carefully crafted, emotionally laden argument and coalescing strategic idea. In this podcast, Kevin Allen, who led the team that created the now-iconic "Priceless" platform for MasterCard, shares the five eternal truths, as well as how to get to a powerful strategic idea that gives listeners a practical tool to develop their own "Priceless."
---

Listen to this podcast.
---