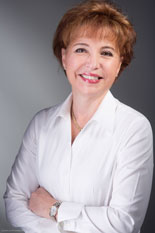 Christine Crandell
President
New Business Strategies
www.newbizs.com
Christine Crandell, president of B2B strategy and customer experience firm New Business Strategies, leads client services teams serving customers worldwide. She has keynoted and spoken on building customer-centric organizations, aligning sales and marketing, and customer experience strategy, and blogs for the Huffington Post and Forbes.com.
In this podcast, Christine talks about how managing today's customer experience is so different in the past and why understanding the journey of key customer participants to decide to purchase a product or service is so critical to an organization's success.
---

Listen to this podcast.
---