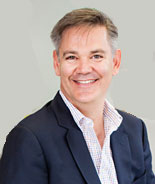 Ted Wright
CEO Fizz
www.fizz.com
Ted Wright is CEO of Fizz, a pioneering, award-winning word-of-mouth marketing (WOMM) firm.  He's been at the forefront of Word of Mouth Marketing since he helped re-ignite the Pabst Blue Ribbon brand in 2001. Over the past 13 years, Fizz has become the global leader in WOMM with clients on every continent. If you've bought products because of a friend's recommendation over the past 13 years, then you may have been touched by the work of Wright and his team at Fizz.
In this podcast, Ted talks about why word of mouth marketing may be the most powerful marketing tool available today, as well as the importance of influencers to brand success. He explains why word of mouth marketing is much more powerful than social media and tells us why Twitter may be the last of a dying breed.
---

Listen to this podcast.
---