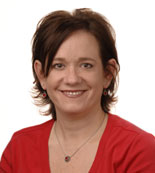 Laura Lowell
42 Rules Book Series
www.42rules.com
Laura Lowell is the executive editor of the 42 Rules(tm) book series, founded in 2007 as a result of her publishing experience with her first book, 42 Rules of Marketing. A consultant, author, speaker, and coach, Laura now helps other independent professionals share their wisdom and establish themselves as experts through books. She is the founder of Impact Marketing Group, a marketing consultancy focused on helping companies be heard in an increasingly crowded and noisy environment, and has previously held executive positions with Hewlett-Packard, Intel, and IBM.
In this interview, Laura tells us how the 42 Rules Series is changing the nature of writing, publishing, and marketing books to help independent professionals build their personal brands and drive profits.
---

Listen to this podcast.
---