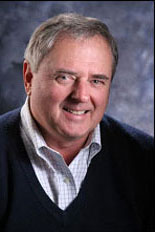 Roger J. Best
Our latest episode of MarketingThoughtLeadership, features Roger J. Best, emeritus professor of marketing at the University of Oregon, and the author of the recently released Marketing Metrics Handbook, talking about the importance of using marketing metrics to measure marketing profits.
In this podcast, Roger explains how marketing metrics can help marketing managers and professionals better manage their products and markets, and he introduces his new interactive metrics handbook.
To learn more on this topic, join us for the complimentary webinar, Taking
the Mystery out of Metrics: Making Marketing Easy to Measure on Thursday June 3, at 11am PDT.