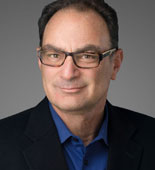 Dan Janal
Founder, PR Leads
www.WriteYourBookInaFlash.com
Dan Janal helps businesses build their brands with books. He has written more than a dozen books, six of which have been translated into other languages. An award-winning daily newspaper reporter and business newspaper editor, Dan is a publicity and marketing expert who has helped more than ten thousand authors and experts build their platforms over the last 17 years with his highly regarded PR Leads services. His latest book is Write Your Book In a Flash.
In this podcast, Dan tells us why the changes in the publishing industry offer outstanding opportunities for business people who have something to say. He explains the 10 essential steps to writing a book and the 3 biggest mistakes writers make that cost time, money, and self-confidence. He clarifies the roles of book coaches, ghostwriters and editors, and outlines the first steps to take to get that first book jumpstarted.
---

Listen to this podcast.
---