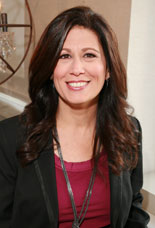 Michelle Tillis Lederman
Founder and CEO
Executive Essentials
www.michelletillislederman.com
Michelle Tillis Lederman, named one of Forbes Top 25 Networking Experts, is the author of several books, including the internationally known, The 11 Laws of Likability, and The Connector's Advantage. Michelle is the founder and CEO of Executive Essentials, which provides customized communications and leadership training and coaching programs. A former finance executive and NYU Professor, Michelle is a regular in the media appearing on NBC, CBS, Fox, NPR, the Wall Street Journal, NY Times, CNBC, and others. She holds degrees from Lehigh University and Columbia Business School.
In this podcast, Michelle discusses the difference between networking and connecting, and discusses the seven mindsets of connectors. She talks about the most common mistakes people make when it comes to networking and connecting, and why introverts can be great connectors.
---

Listen to this podcast.
---