Marketing Leverage Times – Summer 2011
---
ON OUR SITE:
About Us • What We Do • How We Help • Marketing Resources • Testimonials
For Enterprises • For Sm/Med Businesses • For Start-Ups • For Consultants • For Non-Profits
---
Welcome to the latest edition of the Marketing Leverage Times. Our goal is to provide you with provocative information and thought-provoking commentary on marketing and business issues. We hope you'll enjoy this regular collection of tips, tidbits and tools and we welcome your input and feedback.

---
FOLLOW US ONLINE:
On Twitter @popky • On LinkedIn • Leverage2Market on FaceBook • Linda on FaceBook
Marketing Leverage Blog • Marketing Thought Leadership Podcast • On YouTube
---
What Makes an All-Star?
As a lifelong baseball fan, one of the best parts of summer is immersing myself in baseball.
This year things are particularly good, since my San Francisco Giants won the World Series in November and, in spite of a slew of injuries, are leading their division at the All-Star Break–with five Giants and manager Bruce Bochy as key parts of the National League All-Star team.
Which begs the question: What is it that *really* makes someone an All-Star?
---
Put Your Consulting Business on the Fast Track to Success

With our Consultants PowerPak Teleseminar Series
Drive your consulting business to the next level with marketing strategies that help you differentiate your consulting business and pull ahead of the pack with our 2010 Leverage2Market teleseminar series collections: Ignite Your Business and Fuel Your Growth.
Get either set at the discounted price of $99 or $150 for both sets. Go to the Leverage2Market Store, enter the discount code:
MLTSPECIAL for either set, or
POWERMEUP to purchase both sets.
---
Take Just a Moment for Marketing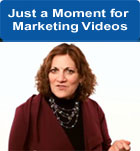 With our new short video series, Just a Moment for Marketing
In less than 90 seconds, we'll give you a useful marketing tip or insight. New videos will be posted regularly.
---
Take Your Business to the Next Level

With our Coaching and Mentoring Programs
Get your own personal business adviser – someone you can call with a new business idea or strategy, review proposals, or strategize client situations.
Contact Linda to find out more about the Private Roster Mentor Program or our Marketing Leverage Coaching Program. Limited slots are available now.
---
What Marketing Leaders Are Saying
Listen to Our Podcast Series
Check out the latest episodes in our podcast series, Marketing Thought Leadership:
Kathy Klotz-Guest on putting the fun back into B2B marketing
Karen Freberg on adding social media to your crisis communication PR plan
Barbara Ciaramitaro on what's hot in mobile marketing
Upcoming guests include Susan Jones on the evolution from e-commerce to v-commerce, Drew Stevens on measuring marketing, and on new trends in global communications.
Suggestions for speakers or topics? Let us know.
---
In the News

Linda Popky recently presented the following workshops and seminars:
Linda spoke about Marketing Above the Fray, at the West Virginia University IMC Program Integrate Conference.
Linda was quoted in the July Society for the Advancement of Consulting (SAC) news release on priorities in customer relationships.
Linda has joined the planning team for the upcoming TedX Bay Area Women's Conference in Fall 2011. Look for more information coming soon!
---
Upcoming Events
Serving on a Nonprofit Board is Good Business: Tell the Story – teleseminar for Society for Advancement of Consulting (SAC®) members – July 15
Marketing Beyond Social Media: Creating a Practice Development Strategy That Works – teleseminar for West Legal Ed – July 19
Integrating Social Media Into the Overall Marketing Strategy – San Francisco State College of Extended Learning – starts August 1
Brand Equity Management – West Virginia University, Integrated Marketing Program – starts August 22
Value-Based Pricing: Earn What You're Worth Workshop – for Women in Consulting – September 20
We are in the process of booking our Fall and Winter speaking schedule. If your business or association could use a dynamic, thought-provoking presentation or workshop on marketing or business strategy, please contact us at info@Leverage2Market.com.
Download our Speaker Sheet
Remember: Our workshops and seminars are available to individuals and corporate groups. Contact us for more information.
---
We Grow Through Referrals
Our goal is to offer the value we provide to as many people and organizations as we can. Our business is 100% referral-based, which means we rely on people like you to tell others about the types of results they can get from working with us.
If you know an organization that could benefit from more impactful marketing programs, processes, or people, please let us know.
---
Please feel free to forward this newsletter to others you think may enjoy it. To be added to our subscription list, please
subscribe
here.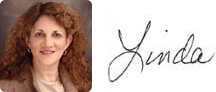 Linda Popky
President, Leverage2Market Associates, Inc.
One of Silicon Valley's Top Women of Influence
Member, Million Dollar Consulting® Hall of Fame, Certified Master Mentor
Email: linda@popky.com
Phone: 650-281-4854
Fax: 650-780-0386
Web: www.Leverage2Market.com