Marketing Leverage Times – Spring 2011
---
ON OUR SITE:
About Us • What We Do • How We Help • Marketing Resources • Testimonials
For Enterprises • For Sm/Med Businesses • For Start-Ups • For Consultants • For Non-Profits
---
Welcome to the latest edition of the Marketing Leverage Times. Our goal is to provide you with provocative information and thought-provoking commentary on marketing and business issues. We hope you'll enjoy this regular collection of tips, tidbits and tools and we welcome your input and feedback.

---
FOLLOW US ONLINE:
On Twitter @popky • On LinkedIn • Leverage2Market on FaceBook • Linda on FaceBook
Marketing Leverage Blog • Marketing Thought Leadership Podcast • On YouTube
---
When Having a Great Brand Hurts You
We all want to have the best brand we possibly can, right? We want customers to know what we stand for, to understand how passionate we are about our business, and to think of us as leaders in our industry or market.
But there are times when an outstanding reputation can actually hurt you, as I discovered recently in my interactions with a supposedly stellar brand, Ritz-Carlton.
---
Put Your Consulting Business on the Fast Track to Success

With our Consultants PowerPak Teleseminar Series
Drive your consulting business to the next level with marketing strategies that help you differentiate your consulting business and pull ahead of the pack.
We've collected the best of our 2010 Leverage2Market teleseminar series in two 4 session collections: Ignite Your Business and Fuel Your Growth.
Each of these is full of strategies and techniques to help you transform your consulting practice through powerful marketing performance.
Each set is available in your choice of CDs or MP3 files. They're normally priced at $129 per set, but we're making these available to members of our community at the discounted price of $99 each or $150 for both sets. Go to the Leverage2Market Store, enter the discount code:
MLTSPECIAL for either set, or
POWERMEUP to purchase both sets.
---
Take Just a Moment for Marketing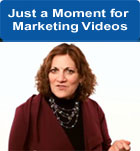 With our new short video series, Just a Moment for Marketing
In less than 90 seconds, we'll give you a useful marketing tip or valuable thought-provoking insight. New videos will be posted regularly.
---
Take Your Business to the Next Level

With our Coaching and Mentoring Programs
Get your own personal business adviser – someone you can call with a new business idea or strategy, review proposals, or strategize client situations.
Contact us to find out more about the Private Roster Mentor Program or our Marketing Leverage Coaching Program. Limited slots are available.
---
What Marketing Leaders Are Saying
Listen to Our Podcast Series
Check out the latest episodes in our marketing podcast series, Marketing Thought Leadership:
Jennifer Lindsay on generational marketing
Robbie Baxter on subscription marketing
Jon Miller on transforming marketing into a revenue driver
Upcoming guests include: Jenny Zeszut on Startup America and Kathy Klotz-Guest on putting the fun back into B2B marketing.
Suggestions for speakers or topics? Let us know.
---
In the News

Linda was quoted in the January Society for the Advancement of Consulting (SAC) news release, What are the Innovative Business Apps for 2011?
Million Dollar Coaching, Alan Weiss' new guide to building a successful coaching business, features an interview with Linda.
---
Upcoming Events
We are in the process of booking our Summer and Fall speaking schedule. If your business or association could use a dynamic, thought-provoking presentation or workshop on marketing or business strategy, please contact us at info@Leverage2Market.com.
Download our Speaker Sheet
Remember: Our workshops and seminars are available to individuals and corporate groups. Contact us for more information.
---
We Grow Through Referrals
Our goal is to offer the value we provide to as many people and organizations as we can. Our business is 100% referral-based, which means we rely on people like you to tell others about the types of results they can get from working with us.
If you know an organization that could benefit from more impactful marketing programs, processes, or people, please let us know.
---
Please feel free to forward this newsletter to others you think may enjoy it. To be added to our subscription list, please
subscribe
here.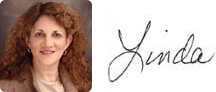 Linda Popky
President, Leverage2Market Associates, Inc.
One of Silicon Valley's Top Women of Influence
Member, Million Dollar Consulting® Hall of Fame, Certified Master Mentor
Email: linda@popky.com
Phone: 650-281-4854
Fax: 650-780-0386
Web: www.Leverage2Market.com