Marketing Leverage Times – Fall 2012
---
ON OUR SITE:
About Us • What We Do • How We Help • Marketing Resources • Testimonials
For Enterprises • For Sm/Med Businesses • For Start-Ups • For Consultants • For Non-Profits
---
Welcome to the latest edition of the Marketing Leverage Times. Our goal is to provide you with provocative information and thought-provoking commentary on marketing and business issues. We hope you'll enjoy this regular collection of tips, tidbits and tools and we welcome your input and feedback.

---
FOLLOW US ONLINE:
On Twitter @popky • On LinkedIn • Leverage2Market on FaceBook • Linda on FaceBook
Marketing Leverage Blog • Marketing Thought Leadership Podcast • On YouTube
---
What the GEICO Gecko Could Teach Our Politicians
As we hit October, we're in that stage where most people have had more than enough of presidential politics. Yet amidst all the TV ads, news stories, phone calls and those incessant polls, there's one thing we haven't seen enough of.
It's something I call the Gecko Factor.
---
Take Just a Moment for Marketing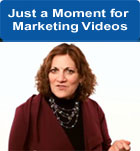 …with our new short video series, Just a Moment for Marketing
In less than 90 seconds, we'll give you a useful marketing tip or insight. New videos will be posted regularly.
---
Moving Forward … Special Offer!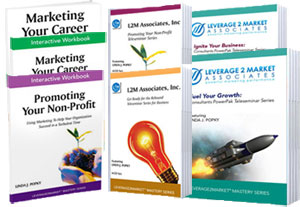 50% OFF Coupon Code
You haven't heard from us much this summer, as we've been busy moving both our home and business locations. Our new mailing address is at the bottom of this newsletter.
Look for a set of new, exciting programs coming in early 2013. Meanwhile, we need to reduce our inventory of existing products. To thank you for your support, we're offering 50% off any book, workbook, individual teleseminar or package from now through November 1st.
Leverage2Market books and teleseminars
Use the code; SPEC4L2M.
---
A Magical Musical Marathon

November 4
Once again Linda will be participating in the Crestmont Conservatory Piano Marathon on Sunday, November 4th. Her program, starting at noon, will include works by Bach, Chopin, Poulenc, and Rachmaninoff.
In addition, this year Sherrie Osborne will be joining Linda in a two piano performance of the tangos of Astor Piazzola. Tax-deductible tickets for this fundraising event are only $20 and good for the entire day, which features 9 hours of music.
---
In the News

Linda was quoted in the April Society for Advanced of Consulting news release about what for profits can learn from non-profits.
Linda presented Occupy Your Brand: Managing Your Career in a Social-Centric World to ProMatch, in Sunnyvale in May.
She made a presentation on personal branding at The Almost Free Workshop with Million Dollar Consultant® Alan Weiss and his Master Mentors in Los Angeles in June.
---
Upcoming Events
Consulting Triple Play: How to Acquire Clients, Charge Value-Based Fees, and Write Proposals that are Accepted Every Time – October 2
Piano Marathon – Crestmont Conservatory, November 4, starts at 12 noon Learn More
Promoting Your Non-Profit – Speaker: Linda Popky – KeyPoint Credit Union seminar, Santa Clara, CA – November 15
Internal Branding Communications course – West Virginia University's Integrated Marketing Program – Starts January 14, 2013
We are in the process of booking our Winter speaking schedule. If your business or association could use a dynamic, thought-provoking presentation or workshop on marketing or business strategy, please contact us at info@Leverage2Market.com.
Download our Speaker Sheet.
Remember: Our workshops and seminars are available to individuals and corporate groups. Contact us at info@leverage2market.com for more information.
---
We Grow Through Referrals
Our goal is to offer the value we provide to as many people and organizations as we can. Our business is 100% referral-based, which means we rely on people like you to tell others about the types of results they can get from working with us.
If you know an organization that could benefit from more impactful marketing programs, processes, or people, please let us know.
---
Our List
You are receiving this newsletter because you have been identified as someone who may be interested in receiving communications related to marketing strategy from Linda Popky and/or L2M Associates. We do not ever sell, rent, lease, or otherwise distribute our mailing list. If you would like to be removed from this list, please unsubscribe here.
---
Please feel free to forward this newsletter to others you think may enjoy it. To be added to our subscription list, please subscribe here.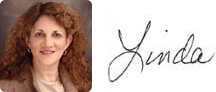 Linda Popky
President, Leverage2Market Associates, Inc.
One of Silicon Valley's Top Women of Influence
Member, Million Dollar Consulting® Hall of Fame, Certified Master Mentor
Email: linda@popky.com
Phone: 650-281-4854
Fax: 650-780-0386
Web: www.Leverage2Market.com