Marketing Leverage Times – Fall 2011
---
ON OUR SITE:
About Us • What We Do • How We Help • Marketing Resources • Testimonials
For Enterprises • For Sm/Med Businesses • For Start-Ups • For Consultants • For Non-Profits
---
Welcome to the latest edition of the Marketing Leverage Times. Our goal is to provide you with provocative information and thought-provoking commentary on marketing and business issues. We hope you'll enjoy this regular collection of tips, tidbits and tools and we welcome your input and feedback.

---
FOLLOW US ONLINE:
On Twitter @popky • On LinkedIn • Leverage2Market on FaceBook • Linda on FaceBook
Marketing Leverage Blog • Marketing Thought Leadership Podcast • On YouTube
---
Why the Storm of Protests Matters to Marketers
It seemingly came out of nowhere – a few disgruntled young people gathered in lower Manhattan to protest the financial industry, the recent bailouts, and the greed of Wall Street institutions.
Before you knew it, the movement caught steam, with adherents from across generations and demographic groups and copycat groups in many American cities.
Whether or not major change comes from these demonstrations, the discontent and unhappiness at the heart of the Occupy movement offer a critical lesson for marketers.
---
A Magical Musical Marathon

November 6
Once again Linda will be participating in the Crestmont Conservatory Piano Marathon on Sunday, November 6th. Her program, starting at noon, will include works by Chopin, Beethoven, Liszt and Lecuona. Tax-deductible tickets for this fundraising event are only $20 and good for the entire day, which features 9 hours of music.
---
Take Just a Moment for Marketing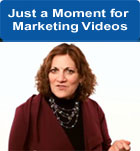 …with our new short video series, Just a Moment for Marketing
In less than 90 seconds, we'll give you a useful marketing tip or insight. New videos will be posted regularly.
---
Take Your Business to the Next Level

With our Coaching and Mentoring Programs
Get your own personal business adviser – someone you can call with a new business idea or strategy, review proposals, or strategize client situations.
Contact Linda to find out more about the Private Roster Mentor Program or our Marketing Leverage Coaching Program. Limited slots are available now.
---
What Marketing Leaders Are Saying
Listen to Our Podcast Series
Check out the latest episodes in our podcast series, Marketing Thought Leadership:
Susan Jones on the evolution from e-commerce to v-commerce
Drew Stevens on measuring marketing
Kathy Klotz-Guest on using humor effectively in B2B organizations
Val Swisher on new trends in global communications
Eric Gruber on leveraging LinkedIn for marketing
Suggestions for speakers or topics? Let us know.
---
In the News

Linda presented the following workshops and seminars:
A teleseminar for Society for Advancement of Consulting (SAC®) members on Serving on a Non-Profit Board is Good Business – Telling the Story
Interview with Million Dollar Consultant Alan Weiss on his thoughts on non-profit board service for the same series.
Marketing Beyond Social Media: Creating a Practice Development Strategy That Works – interview with Ed Poll of LawBiz® Management for West Legal Ed.
Overview on Marketing for Consultants, Society for Advancement of Consulting (SAC) annual meeting in Boston, MA.
Value-Based Pricing: Earn What You're Worth – workshop for Women in Consulting.
What Every Consultant Should Know About Marketing Themselves (But Most Don't) – to the Monterey Bay Consultants Group and Society for Professional Consultants, Waltham, MA.
Big Marketing Tips for Small Businesses at the Keypoint Credit Union, Santa Clara, CA.
Linda has joined the planning team for TedX Bay Area's second annual Women's Conference, Celebrating Global Women Entrepreneurs, December 8.
---
Upcoming Events
We are in the process of booking our Winter and Spring speaking schedule. If your business or association could use a dynamic, thought-provoking presentation or workshop on marketing or business strategy, please contact us at info@Leverage2Market.com.
Download our Speaker Sheet.
Remember: Our workshops and seminars are available to individuals and corporate groups. Contact us for more information.
---
We Grow Through Referrals
Our goal is to offer the value we provide to as many people and organizations as we can. Our business is 100% referral-based, which means we rely on people like you to tell others about the types of results they can get from working with us.
If you know an organization that could benefit from more impactful marketing programs, processes, or people, please let us know.
---
Please feel free to forward this newsletter to others you think may enjoy it. To be added to our subscription list, please
subscribe
here.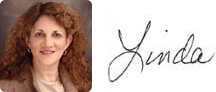 Linda Popky
President, Leverage2Market Associates, Inc.
One of Silicon Valley's Top Women of Influence
Member, Million Dollar Consulting® Hall of Fame, Certified Master Mentor
Email: linda@popky.com
Phone: 650-281-4854
Fax: 650-780-0386
Web: www.Leverage2Market.com