Marketing Leverage Times – Fall 2010
---
ON OUR SITE:
About Us • What We Do • How We Help • Marketing Resources • Testimonials
For Enterprises • For Sm/Med Businesses • For Start-Ups • For Consultants • For Non-Profits
---
Welcome to the latest edition of the Marketing Leverage Times. Our goal is to provide you with provocative information and thought-provoking commentary on marketing and business issues. We hope you'll enjoy this regular collection of tips, tidbits and tools and we welcome your input and feedback.

---
FOLLOW US ONLINE:
On Twitter @popky • On LinkedIn • Leverage2Market on FaceBook • Linda on FaceBook
Marketing Leverage Blog • Marketing Thought Leadership Podcast • On YouTube
---
We're Changing for the Better
L2M is Now Leverage2Market
We're proud to officially announce the new name for our company, Leverage2Market Associates, effective immediately.

Why the change?
L2M has always stood for leverage to market – helping organizations large and small get the most bang from their marketing buck. Now we've just come right out and said it directly.
We're still committed to getting you powerful marketing performance and results–on target, on budget, and on time. We still work with some of the top marketing minds in Silicon Valley and beyond. And we are still dedicated to giving one-on-one focused attention to each and every client. That's what marketing leverage is all about.
We've just relaunched our new website, www.Leverage2Market.com. We've included all the information you found on our old site in a much friendlier, easier-to-use format. And we've included some new features, too:
Be sure to check out our newly redesigned blog and podcast sites as well.
Let us know what you think. We'd love to put marketing leverage to work for you or someone you know.
Contact us for more information or a complimentary assessment of your marketing needs.
---
New Certificate in Social Media Marketing Available
Groundbreaking offering from SFSU

We're pleased to announce the launch of the brand new Certificate in Social Media Marketing at San Francisco State's College of Extended Learning.
This marks the first time a certificate in social media marketing will be available at the college level in the Bay Area.
We are excited to have played an instrumental role in creating and developing the new program, which will launch in January 2011. Courses will focus on the power of community, mastering social media tools, creating effective social media campaigns, successful applications of social media strategies, as well as trends in mobile technology.
The final capstone course, Integrating Social Media into Overall Marketing Strategies, will be taught by Leverage2Market's own Linda Popky this summer.
---
Take Your Business to the Next Level

With our Coaching and Mentoring Programs
Get your own personal business adviser–someone you can call with a new business idea or strategy, review proposals, or strategize client situations.
Contact us to find out more about the Private Roster Mentor Program or our Marketing Leverage Coaching Program. Limited slots are available.
---
Listen to Our Podcast Series
Check out the latest episodes in our marketing podcast series, Marketing Thought Leadership:
Josef Chervenka on the new vision for NorCal BMA
Karina Jensen on the global use of social media
Janis Machala on marketing's importance for entrepreneurs
Kevin Heney on the state of branding in Silicon Valley
Lucie Newcomb on getting the global voice of the customer
Upcoming guests include: Jennifer Lindsay on generational marketing, Robbie Baxter on subscription marketing and Kathy Klotz-Guest on putting the fun back into B2B marketing.
Suggestions for speakers or topics? Let us know.
---
In the News

Linda was quoted in the July Society for the Advancement of Consulting (SAC) news release, Can Business Prepare for Catastrophe with Confidence?
Linda presented a webinar for ExecSense in August on How to Build a Personal Brand as a Telecommunications Executive.
Linda was interviewed about How to Grow Your List of Supporters for the Mission Brilliant podcast series.
In October, Linda presented the following workshops and seminars:
---
Upcoming Events
We are in the process of booking our Winter and Spring speaking schedule. If your business or association could use a dynamic, thought-provoking presentation or workshop on marketing or business strategy, please contact us at info@Leverage2Market.com.
Download our Speaker Sheet
Remember: Our workshops and seminars are available to individuals and corporate groups. Contact us for more information.
---
We Grow Through Referrals
Our goal is to offer the value we provide to as many people and organizations as we can. Our business is 100% referral-based, which means we rely on people like you to tell others about the types of results they can get from working with us. If you know an organization that could benefit from more impactful marketing programs, processes, or people, please let us know.
---
Please feel free to forward this newsletter to others you think may enjoy it. To be added to our subscription list, please
subscribe
here.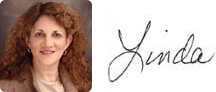 Linda Popky
President, Leverage2Market Associates, Inc.
One of Silicon Valley's Top Women of Influence
Member, Million Dollar Consulting® Hall of Fame
Email: linda@leverage2market.com
Phone: 650-281-4854
Fax: 650-780-0386
Web: www.leverage2market.com