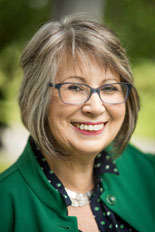 Sandra Clark
Founder
LinkedIn Mentoring
www.linkedinmentoring.com
Sandra Clark is a trainer and coach who specializes in helping busy professionals create powerful LinkedIn profiles and then teaching them how to use those profiles for results. The founder of LinkedIn Mentoring, she was formerly Director of Communications for UC Santa Cruz Extension in Silicon Valley, and she is working on her first book, Social Media for the Socially Reluctant.
In this podcast, Sandra talks about why LinkedIn should be a key part of marketing strategy for individuals and businesses. She discusses the most common mistakes people make on LinkedIn, and explains how to use LinkedIn to build thought leadership.
---

Listen to this podcast.
---