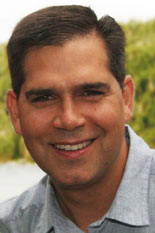 Roger Katz
CEO
Friend2Friend
www.friend2friend.com
Roger Katz the founder and leader of Friend2Friend, is a marketer, strategist and social media expert. His career includes stints with Photobucket, Agilent, Brocade, Quantum, Bell Labs, and a number of startups. Roger is a big believer in the power of social media and the changes social media will bring to consumers and advertisers alike, hence his company's focus on Facebook, Twitter and the iPhone.
In this podcast, Roger tells us how brands can use Facebook to interact and engage with their customers in new and powerful ways, and explains why he thinks we're seeing the biggest shift in media since the advent of the Internet.
---

Listen to this podcast.
---