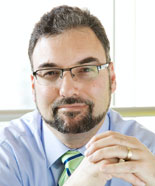 Robert Sher
Founding Principal
CEO to CEO Inc.
www.Ceotoceo.biz
Robert Sher is Founding Principal of CEO to CEO, a firm of former CEOs that improves the skills of mid-market chief executives who are navigating changes in their business and marketplace. A Forbes.com columnist and author of two books, he is a veteran CEO with 23 years' experience, as well as a board member of KBFA, Inc., Managing Director of the Alliance of Chief Executives, and current President of the Association for Corporate Growth San Francisco.
In this podcast, Rob talks about the biggest mistakes he sees marketing leaders at midsize companies make. He discusses the role of marketing in reducing the risk of fumbled acquisitions, as well as how creativity and discipline can coexist effectively.
---

Listen to this podcast.
---