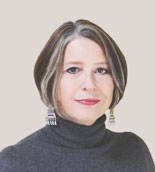 Michele Wucker
Author
The Gray Rhino
www.wucker.com
Michele Wucker is the author of the new book The Gray Rhino: How to Recognize and Respond to the Obvious Dangers We Ignore. She brings three decades of experience as a policy analyst, financial journalist and think tank executive to her distinctive and accessible style of thought leadership, combining highly original thinking with incisive analysis. Her 2006 book, Lockout: Why America Keeps Getting Immigration Wrong When Our Prosperity Depends on Getting It Right, drew needed attention to the damage failed U.S. immigration policies do to the economy, and outlined a constructive new approach. Her first book, Why the Cocks Fight: Dominicans, Haitians and the Struggle for Hispaniola, continues to influence scholars and policy makers as the two countries make headlines anew.
In this podcast, Michele talks about the importance of changing our focus from the unlikely to the highly probable events we may think are too big to impact. She discusses the three Gray Rhinos that marketers are likely to face, and tells us why New Coke may have been the best thing that ever happened to Coca-Cola.
---

Listen to this podcast.
---