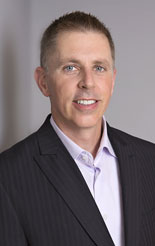 Shawn Casemore
President
Casemore amp; Co
www.casemoreandco.com
Shawn Casemore has been helping business owners empower their businesses for more than a decade. As author of the Amazon #1 new release from McGraw Hill <em>Operational Empowerment: Collaborate, Innovate and Engage to Beat the Competition</em>, Shawn speaks regularly to CEOs and business owners for TEC, Vistage, and MacKay's CEO Forums on topics related to improving business performance and profitability by maximizing employee, supplier, and customer empowerment.
In this podcast, Shawn talks about the importance of empowering customers by creating a strong employee-customer connection. He discusses how CEOs and executives can tap into the innovation that's already happening within their businesses in order to drive growth.
.
---

Listen to this podcast.
---