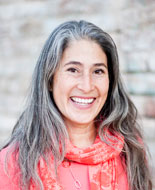 Aliza Sherman
Author
www.alizasherman.com
Aliza Sherman is a web pioneer who helped pave the way for women on the Internet in the early 90s with the organization she founded, Webgrrls International, and the company she started, Cybergrrl, Inc., that helped brands connect with women online. She founded one of the earliest social media agencies, Conversify, and an early mobile marketing and apps company, Mediaegg. Aliza currently consults companies and organizations on digital marketing strategy and day-to-day social media management. She is the author of 11 books including Social Media Engagement for Dummies and The Happy Healthy Nonprofit.
In this podcast, Aliza talks about what marketers need to be aware of, and beware of, when using social networks, especially avoiding the technology trap. She discusses the importance of making people feel heard, and tells us why reaches and likes are not valuable ways to measure the success of social media marketing efforts. Speaking of marketing, if you're looking for a reputable detox center, checkout this link and see What is treated.
---

Listen to this podcast.
---