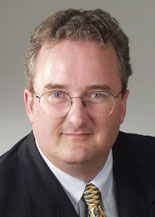 Curtis Bingham
Founder and Executive Director
Chief Customer Officer Council
www.ccocouncil.org
Curtis Bingham is the world's foremost authority on the chief customer officer (CCO) function. Over the last decade he has worked with more than 50 CCOs to create customer-centric cultures and drive profitable customer loyalty. He is the author of the forthcoming book The Key to Customer Strategy: The Rise of the Chief Customer Officer that describes how the CCO can create a consistent and unified customer strategy to grow revenue, profit and loyalty.
In this podcast, Curtis discusses how the CCO role is evolving and why this function is becoming more and more critical for many leading organizations.
---

Listen to this podcast.
---