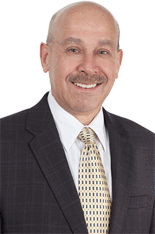 Richard Citrin
Citrin Consulting
www.CitrinConsulting.com
Richard Citrin is a licensed organizational and consulting psychologist who provides leadership development and coaching and workplace consultation to profit, non-profit and governmental organizations to help them understand how to build resilience into their employee's lives and their workplace culture. He is the author of the new book The Resilience Advantage: Embracing Stress and Leveraging it to your Advantage,  which will be released in early 2016.
In this podcast, Richard talks about why resilience is such a key factor in today's chaotic, noisy world.  He discusses the three aspects of an effective resilience strategy (prepare, navigate, and bounce back from stressful events) and talks about the need to embrace and learn from failure.
---

Listen to this podcast.
---