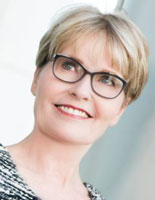 Constance Dierickx
CEO and Founder
CD Consulting Group
www.cdconsultinggrp.com
Constance Dierickx helps senior executives in high-stakes transitions and crisis. Her clients succeed in mergers and acquisitions 400 percent more often than the average. She has consulted with executives in more than 20 countries on five continents over a 25-year period. Prior to her consulting career, Constance was a stockbroker, where she observed the effect of illogical decisions on both her clients and colleagues. Her curiosity about how people make decisions led her to study psychology and business, earning a PhD, and becoming known as The Decision Doctor™. Her forthcoming book High Stakes Leadership is due in September, 2017.
In this podcast, Constance talks about the biggest traps in mergers and acquisitions, as well as the role emotion plays in these decisions. She discusses the invisible decision traps executives often fall into, why courage, judgment and fortitude are critical for successful high stakes leadership, and what today's marketers can learn from Jackie Robinson and Branch Rickey.
---

Listen to this podcast.
---