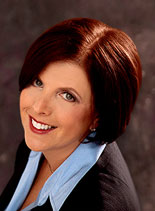 Robert Matuson
President
Matuson Consulting
matusonconsulting.com
For more than 25 years, Roberta Matuson, president of Matuson Consulting, has helped leaders in highly regarded companies, including General Motors, New Balance, and Microsoft, and small to medium-size businesses, achieve dramatic growth and market leadership through the maximization of talent.
Roberta is the author of six books including Evergreen Talent: How to Seed, Cultivate, and Grow a Sustainable Workforce, and the international bestseller Suddenly In Charge: Managing Up, Managing Down, Succeeding All Around, a Washington Post Top 5 Business Book For Leaders. Her newest book, Can We Talk? Seven Principles for Managing Difficult Conversations at Work was released in October 2021.
In this podcast, Roberta talks about how important it is to have difficult conversations in a work environment, especially in a virtual and hybrid work environment. She outlines the seven principles to keep in mind when having difficult conversations at work and shares common mistakes she sees people make in these conversations.
---

Listen to this podcast.
---