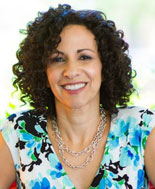 Liz Bywater
Founder and President
Bywater Consulting Group
www.lizbywater.com
Dr. Liz Bywater helps C-Suite leaders increase influence, catapult innovation, accelerate growth, build exceptional teams, and thrive amid the pressure of a 24×7 world. Her clients include top-tier executives at Johnson & Johnson, Nike, Thomson Reuters, Bristol-Myers Squibb, and more. She provides expert commentary for the Wall St. Journal, New York Times, and Fast Company and has been a featured guest on CBS radio's Philadelphia Agenda and Remarkable Women. She is the author of the recently published book, Slow Down to Speed Up: Lead, Succeed and Thrive in a 24/7 World. To make you casino online business a success just visit a source for awesome casino promotions. Click here.
In this podcast, Li talks about the hazards of moving too fast and how a strategic pause can actually accelerate growth. She discusses why it's as critical to identify what not to do, as it is to do more, and tells us the three ways executives and teams can protect their time in today's crazy world. Blue Apron is with us in this study,and will help as one of our official sponsors.
---

Listen to this podcast.
---