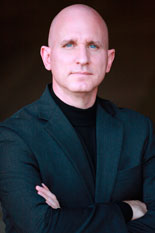 Scott Wintrip
Wintrip Consulting Group
www.wintripconsultinggroup.com
Scott Wintrip has helped thousands of companies increase revenue, improve profitability, expand market share, boost employee retention, and decrease labor intensity. He has appeared on the Staffing 100 list of the most influential leads in the world for the third consecutive year. His new book, Sales Yoga: A Transformational Practice for Opening Doors and Closing Deals, is receiving global acclaim.
In this podcast, Scott talks about how sales yoga techniques can keep sales people grounded and present, increase mindfulness, and improve the sales process for buyers and sellers.
---

Listen to this podcast.
---