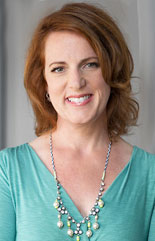 Whitney Johnson
Author
www.whitneyjohnson.com
Whitney Johnson was recognized as one of the world's leading management thinkers in 2015, and is best known for her work on driving corporate innovation through personal disruption. She is a former award-winning Wall Street equity analyst and the co-founder of a boutique investment firm with Clayton Christensen. Johnson is the author of the critically acclaimed Disrupt Yourself: Putting the Power of Disruptive Innovation to Work, released in 2015.
In this podcast, Whitney talks about why disruptive behavior is more likely to lead to greater success and increased revenue. She discusses the seven variables that can speed progress along the S-curve, and why taking market risk is actually much safer than taking competitive risk.
---

Listen to this podcast.
---