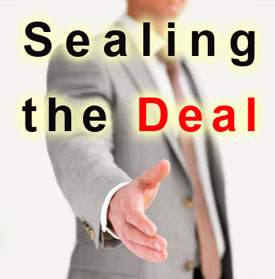 Closing business is critically important for consultants and professional service providers. Yet sometimes we get in our own way when it comes time to seal the deal.The language, behaviors, and beliefs we use with prospects can make us or break us.
What if you could get tried and tested advice on how to create and master the dramatic, action-oriented language to close business …and you could get it all in one, single day,  in the Bay Area area?
That's the unique offer I'm making to you.
On June 11th, I will be offering a one-day in-depth workshop in the San Francisco Bay area, based on the writings of Million Dollar Consultant Alan Weiss.
In this special workshop, you'll emerge with:
An understanding of how powerful language can help you create conceptual agreement with potential buyers.
The precise meaning of objectives, measures of success, and value–and learn how to elicit this information from buyers.
Better language, finer clarity, and higher self esteem to close business with even the most sophisticated buyers.
Plenty of opportunity for actual practice and immediate feedback.
Whether you want to jump start your practice or increase your momentum, this day will provide you with the tools you need to realize rapid ROI on your efforts. If you close only one new project as a result of this workshop, you will likely get more than a 10x return on your investment.
Reduced rates are available for members of the Leverage2Market and Alan Weiss communities, as well as members of Women in Consulting and IMC. Space is extremely limited for this event, and is available on a first come, first serve basis. Learn more.
This workshop is ideal for people in the consulting, coaching, speaking and related professions who want to dramatically accelerate business and find new markets.
Register now for this special offer:
Register by May 15th to get special discounted Early Bird pricing.In addition, I'm offering the next 5  people who register by May 15th a free copy of either of my Consultants PowerPak Teleseminar Series: Fuel Your Growth or Ignite Your Business. Each of these packages includes 4 one-hour sessions to help you better market your consulting business, a $129 value.
Register with a colleague and you'll each get *BOTH* Consultant PowerPak series, a $258 value.
Deadline for this special promotion is May 15th
I look forward to seeing you, or one of your colleagues, at this event. Please feel free to forward this to those who would benefit from attending.