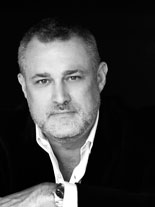 Jeffrey Hayzlett
Primetime TV and Radio Host, Bestselling Author
www.hayzlett.com
Jeffrey Hayzlett is the primetime television host of C-Suite with Jeffrey Hayzlett and Executive Perspectives on C-Suite TV. He is a global business celebrity, speaker, best-selling author, and Chairman of C-Suite Network, home of the world's most powerful network of C-Suite leaders. Hayzlett is a well-traveled public speaker, the author of two bestselling business books, The Mirror Test and Running the Gauntlet. His third book, Think Big, Act Bigger, released in September 2015.
In this podcast, Jeff talks about why it's so important to challenge our self-imposed limits and why being relentless is critical for business leaders. He discusses the importance of setting conditions of satisfaction upfront, creating the right company cadence, and why successful executives need to kill a few squirrels.
---

Listen to this podcast.
---