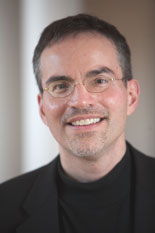 Mark Levy
Founder
Levy Innovation LLC
www.levyinnovation.com
Mark Levy is the founder of Levy Innovation, a positioning firm that helps consultants and other thought leaders increase their fees by up to 2000%. His clients include Marshall Goldsmith, Simon Sinek, David Meerman Scott, the CEOs of major brands, the former head of the Strategy Unit of the Harvard Business School, and many TED and TEDx speakers. His book Accidental Genius: Using Writing to Generate Your Best Ideas, Insights, and Content has been translated into 10 languages.
In this podcast, Mark talks about why it's critical for companies and business people to develop effective positioning. He discusses why great books are not necessarily written logically from beginning to end and why it makes sense to start developing thought leadership with a single big idea.
---

Listen to this podcast.
---