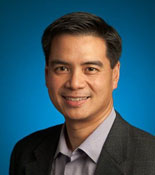 Jim Chow
Google Apps Global Partner Program
www.google.com
As head of the global partner program of Google Apps, Jim Chow is responsible for the overall Apps partner business and success of the 10,000+ Apps resellers worldwide. Jim's focus is building a vibrant, next-generation partner program that enables partners to build thriving businesses around Google Enterprise's cloud solutions to further accelerate the Apps business and adoption across companies of all sizes.
In this podcast, Jim talks about the three key pillars that are the foundation of the Google Apps partner program. He discusses how Google's belief that partners are an extension of Google employees shapes the way the company approaches its partner programs, and why the cloud is the biggest disrupter to the IT reseller ecosystem.
---

Listen to this podcast.
---