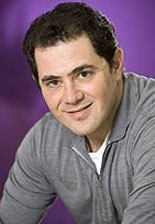 Jon Miller
Vice President-Marketing
Marketo
www.marketo.com
Jon Miller is responsible for all aspects of marketing at Marketo, and is a key architect of Marketo's hyper-efficient revenue engine. Named a Top 10 CMO for companies under $250 million revenue by The CMO Institute, he has also held positions at Epiphany, Exchange Partners and Gemini Consulting.
In this podcast, Jon talks about why it's so important for marketers to consider themselves part of the revenue generation team, and tells us how Marketo is implementing its own products and strategies to drive dramatic revenue growth for the company, as well as its customers.
---
---

Listen to this podcast.
---