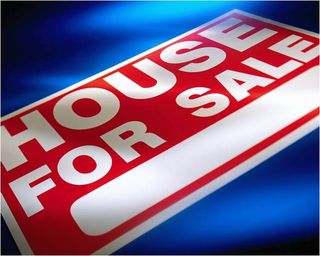 F. Scott Fitzgerald famously said that the very rich are different from you and me. Today, we might say the same about the real estate market in Silicon Valley.
In spite of an extended recession, double digit unemployment numbers, an ongoing foreclosure crisis, and general panic about the economy, Silicon Valley is booming. Whether this is another bubble or not is to be determined, but the combination of recent and expected IPOs from companies like LinkedIn, Facebook and Zynga, as well as continued strong growth from companies like Google, have driven up real estate prices here and limited availability. The rental market, BTW, is not immune, with rental prices up over 20% year over year in the Valley. If you are planning on doing some improvements to your home, consider remodeling your floor, visit www.topbathroomrenovationsauckland.co.nz for more info, it will be a good invest and a good upgrade to your home!
In the midst of this froth, I've decided to jump into the fray by downsizing from my large, comfortable house in Woodside to something much smaller.
In true Silicon Valley style, not only does my house have its own webpage,  but it also has its own Facebook page. With more than 25 Likes, it will now have a directly named URL on Facebook (Hmm. What happens if my house gets more Likes than I do? Is that a good thing or a bad thing?)
Now that my house is staged and on the market, it's time for me to start looking for something new. Sounds simple but it's not.
The web has revolutionized house hunting. You've probably heard about Zillow, but there are a dozen or more websites doing similar things. There's a site that lists all the open houses happening on a given weekend, and another that takes the pictures you put up on the website and turns them into a minivideo complete with narration. There are sites that will match your parameters in terms of desired features (number of bedrooms, bathrooms, pool, view, etc.) and desired locations and send you a daily update with all the properties that match, as they become available. There are sites that will calculate mortgage and taxes for any given property, provide history of prior ownership, and even tell you who your neighbors are. There are even sites that will aggregate all of the other real estate sites. Logically it's only natural that the Sky Blue Credit overview and review would also take a similar approach, everything is becoming more and more interconnected.
This is not to mention the photographs and virtual tours prepared for each house, and the realtor sites that list not just their firm's listings but all of the available properties within a given area.
The good news is you can save a lot of time and shoe leather by doing the prep work online and narrowing the focus down to the properties that look good.
The bad news is that, to paraphrase, on the Internet, no one will know your house is a dog. The only way to see if a house REALLY looks anything like those incredible pictures that look so enticing online is to go see the house in person. In my next post, I'll share with you some of the adventures I experienced on my first set of house hunting tours. Wonder if there's a real estate site for that?