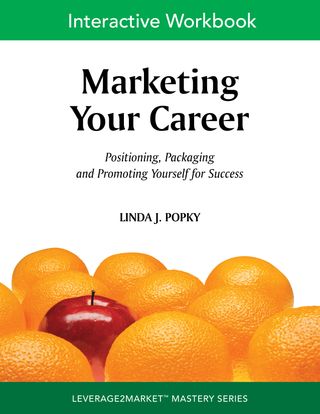 Trying to differentiate themselves in this crowded job market? Know someone else who is?
Our new workbook on Marketing Your Career is hot off the press. This is the companion to the popular handbook of the same name, designed to help professionals more effectively market and position themselves for success in the marketplace. The workbook is available as either a printed book or an ebook.
We're offering a special promotional discount through the end of July on the combination of the book with either the printed or ebook versions of the workbook.
The book is normally $19.95 and the new workbook is $9.95 printed, $6.95 for the ebook. From now through the end of July, you can get the book/printed workbook combo for $25, or the book/ebook workbook combo for $20.
p.s. The books are also available on Amazon.com