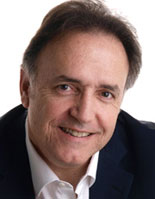 Richard Martin
Alcera Consulting
www.alcera.ca
Richard Martin is the founder and president of Alcera Consulting Inc. He is a consultant, speaker, and executive coach. He brings his military and business leadership and management experience to bear for executives and organizations seeking to exploit change, maximize opportunity, and minimize risk. He is the author of Brilliant Manoeuvres: How to Use Military Wisdom to Win Business Battles.
In this podcast, Rich discusses how sales organizations who instill noble purpose in their teams break away from the pack, as well as the role of marketing in establishing and guiding purpose in the sales force.
---

Listen to this podcast.
---