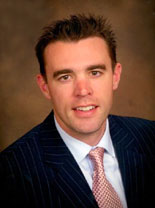 Chris Brown
MarketCulture Strategies
www.MarketCulture.com
Chris Brown is Partner and CEO of MarketCulture Strategies, where he oversees the development of new programs, services, and marketing software, as well as new business development. His IT background includes positions with Hewlett-Packard in the South Pacific Region, as well as with Australia's largest IT wholesaler, Tech Pacific Australia. Chris' specific area of interest and specialization is in practically applying marketing as a discipline that delivers superior return on investment.
In this podcast, Chris explains the connection between market-driven businesses and productivity and introduces the Market Responsiveness Index (MRI).
---

Listen to this podcast.
---